The Pudra Cosmetics team is a group of young people filled with revolutionary energy.
Nowadays the development of the brand is possible only if there is an active communication with all the interesting and progressive things that are happening around us.
Comprehension of reality is possible only in movement, in complicity and nonstop creativity.
Naturally we follow the modern musical culture closely.
And one of the most striking events of recent times is the "Voice of Ukraine" music competition.
During the last season we were very pleased with the appearance of an interesting starlet.
It's about Ingret Kostenko from Vinnitsa.
We followed all the stages of the competition carefully. From the «blind" auditions to the finals … But we had a reason for that – Ingret.
Very interesting and promising performers took part in the show.
But we were hung up  on Ingret.
And it's not only because of her vocal skill.
We were fascinated by her energy, acting skills and a bright stage image, impersonation  and deep emotional connection with the song.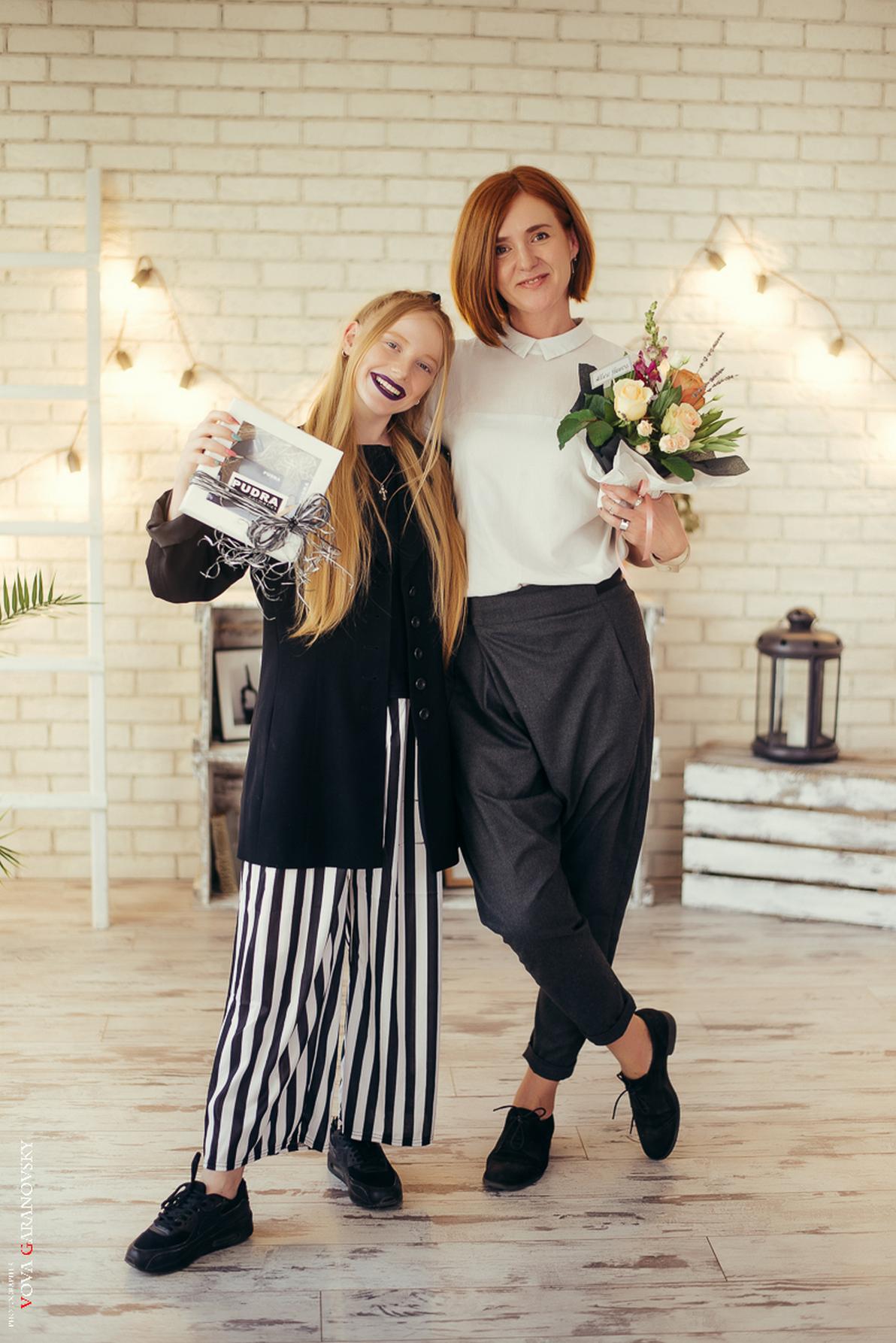 Ingret was madly driving.
Her unrestrained energy was transmitted from TV screens and conquered our hearts.
We were sick.
We were worried.
We kept our fingers crossed and sent SMS.
Despite the fact that another performer went to finals, the winner for us was Ingret!
Even during the stages of the contest we have already decided that we will definitely meet with her!
We don't know why.
Just meet, get acquainted and touch the high-voltage energy of success.
We did not manage to organize a meeting at once. But dreams come true.
And so the meeting took place!
It was unusual interesting and exciting.
The fragile girl, who withstood the incredible tension of this race, was very cheerful and pretty.
We talked, exchanged experiences and plans, praised and braged…
In general, everything is as usual in a girl's company.
Good luck Ingret!
Finally, a few photos from the meeting.