The famous "Beautiful Party" has recently been held at the "Gosti" restaurant. This time, guests from all over Ukraine gathered in the city of Lutsk. The highlight of the event was a runway walk of really handsome men around the pool. The main reason for the party was the presentation of new products by Pudra Cosmetics, namely, matte lip gloss Maxi Mat. Several representatives of the sterner sex at once showed off their bodies delighting all the guests.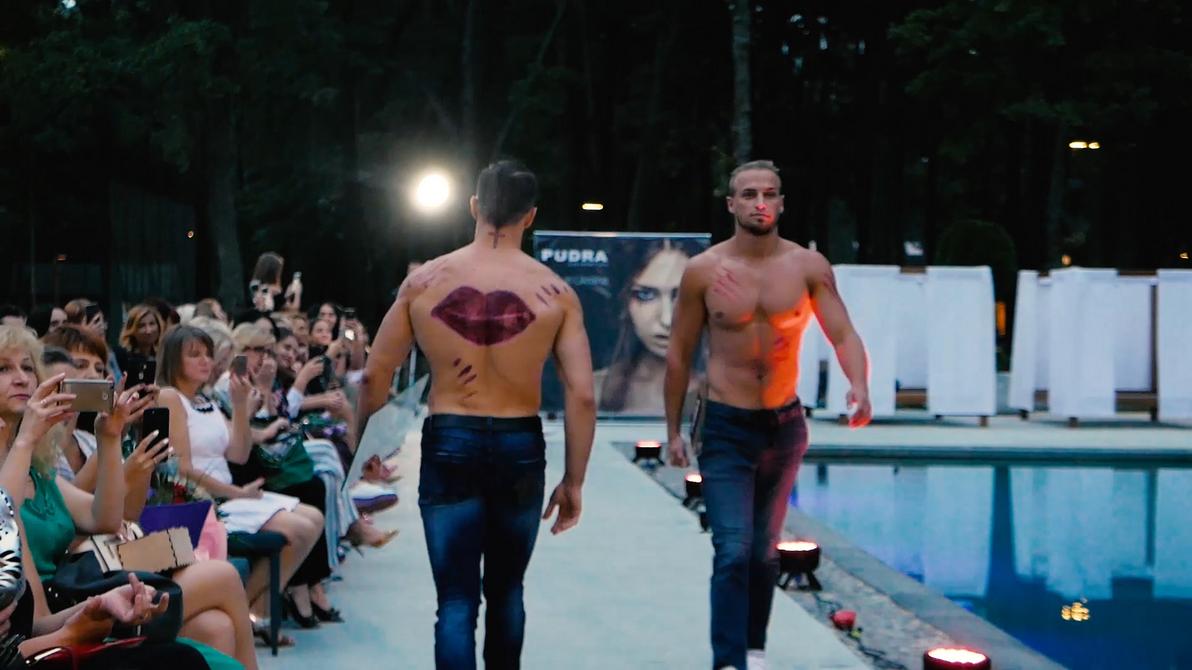 The torso of strong men was covered in lip glosses prints of various shades, which are characterized by their staying power, their rich and unrivaled colours. Products by Pudra Cosmetics favorably emphasized the features of the bodies of all the show participants. The makeup remained fresh and attractive during the runway walk, as well as a few hours after it.
We have prepared an incredible gift for all women in celebration of the release of the new products. It included the opportunity to enjoy the presentation of lip glosses with:
1. Lively atmosphere. This type of event is a true gift for the beautiful guests who could not come to their senses for a long time after the show.
2. Unique show featuring the best Ukrainian models.
3. The image of the show participants. Improvised "kisses", traces of hands and fingerprints made with lip glosses, all of it once again underlined the masculinity of men who walked on the runway, and also made it possible to better demonstrate all the shades of Maxi Mat lip gloss.
Pudra Cosmetics products added spicy flair to the image of the handsome models and allowed to emphasize their strong points. Makeup artists did a great job and gave each female guest the opportunity to choose a lip gloss that suited her taste thanks to a unique and unconventional presentation.