Lip's make up is definitely one of the main elements of reincarnation and image change.
He gives us the opportunity to change the image from fatally seductive to natural. If the lipstick is chosen correctly it emphasizes the look and lips, even changes the tone of the skin but only on condition that you know all the details of lipstick choice because the wrong color of lipstick can visually add the age, change the skin tone and emphasize the imperfect whiteness of the teeth.
This is certainly a very useful skill which should be possessed by each of the lady. So let's point out how to choose the color of lipstick successfully.
Basic rules for choosing lipstick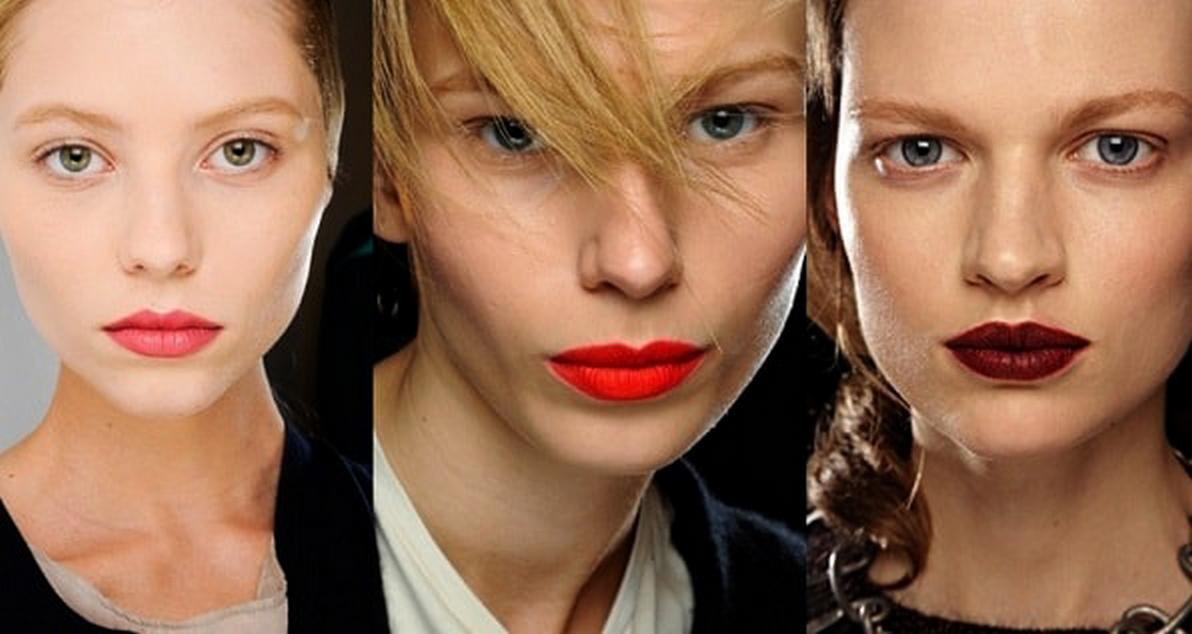 Using make up we choose what exactly we would like to emphasize.
If the makeup of your eyes is bright, for example "smoky eyes", your lips should be neutral and of natural shade in order to not draw the attention away from your fatal sight.
If you want to emphasize your lips, your eye's makeup should be restrained. You can apply mascara and eyeliner.
Red lipstick, of course, is the most popular of the shades, but you have to remember if you decide to choose it, then it is necessary to pay attention to the tone of your skin. It must be perfect. No imperfections or unevenness!
Light shades visually increase the volume of the lips. Dark shades, on the contrary, make lips thinner.
How to choose a lipstick by the color of your skin?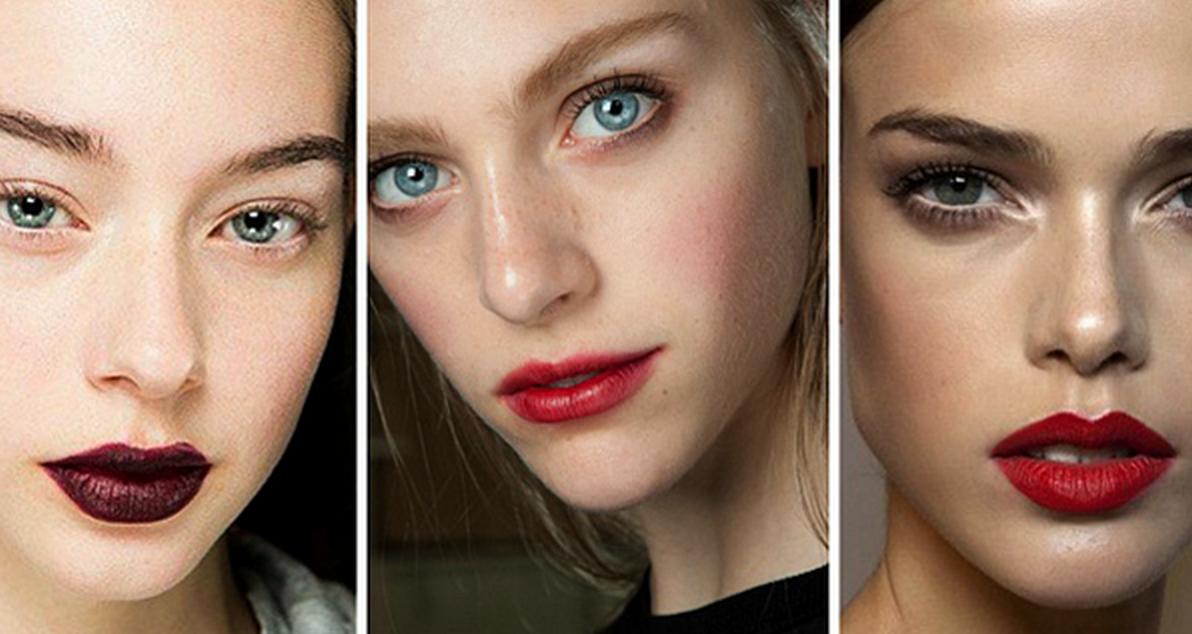 If you have a light complexion you should pay attention to natural cold shades of pink. It is necessary to avoid brown and terracotta shades; these colors can give your skin a yellowish color.
If you have a swarthy skin, you have to pay attention to bright peach, red or terracotta shades. They will give your skin a refreshing effect and peach shade.
If you have middle complexion, it is worth to pay attention to the natural shades of beige and golden.
How to choose a lipstick by the color of your hair?
What color of lipstick suits blondes?
Your colors are cold shades of pink, peach and coral.
If you want to use a seductive red lipstick, you should choose carefully, because the shades of red with cherry and burgundy are not yours.
Pay attention to the red color with a carrot tint. Your red lipstick should not be very dark.
Lipstick for brunettes.
This is one of the most multipurpose images, so almost all shades suit your face, but your favorite colors are red and wine. They will underline your image. The only detail is – the darker the hair, the darker the shade of lipstick.
How to choose a lipstick for redhead?
Of course this is one of the brightest images, but in order emphasize its brightness, you should   select bright terracotta shades.
Red is a favorite, but it should only be a carrot shade.
Of course, your makeup should correspond to the occasion.
Pearl and shimmering lipsticks are suitable for evening make-up, matte and satin textures are suitable for daytime make up.