It is impossible to imagine a modern female image without a successful and high-quality make-up. Makeup is a "weapon of seduction", it emphasizes the eyes and makes the lips more expressive and bulky.
There was cardinal alteration in makeup in 2016…
If earlier the main accents were made on the eyes and lips, last year all attention was switched to the shape of the eyebrows. Their width increased, the brows became natural. Also contouring became very popular, turning the minds of many beauties and opened up new possibilities for make-up. All these trends of course are no less relevant in 2017.
What does spring-summer season prepare for us?
This is gradation of color, smooth transition from light to dark. For a long time, we have seen how this style filled the hairdresser's art – no fashion shows can do without the elements in the ombre style.
Makeup lips in the style of ombre – is the main trend in 2017. The effect of kissed or slightly bitten lips..
This method came to us from Korea – applying lipstick only to the inner surface of the lips, and the exterior is toned with a concealer. The result is the effect of kissed or slightly bitten lips. Such kind of makeup is considered to be very tempting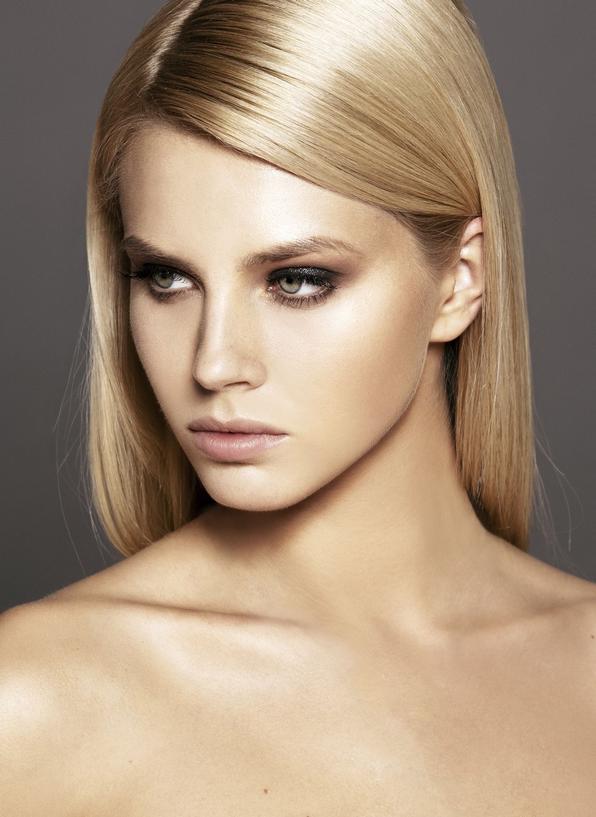 Makeup with a light effect of radiance concentrates attention on natural beauty and gives the skin a radiant look and an impression of grooming. You should pay attention to skin care, use peelings, moisturizing masks and avoid using heavy foundation preferring light and transparent textures.
The ideal agent for such make-up is a loose powder with a flickering light shade. It will emphasize the natural beauty of the skin.
Makeup can be supplemented with lip gloss and mascara, without forgetting that the main motto of this trend is naturalness.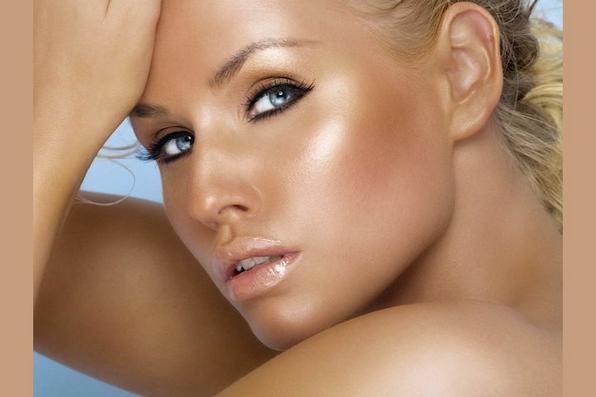 his technique came to us last season and became very popular immediately. The effect of "lighting" the skin – is similar to contouring, but it looks more natural. It gives the skin a fresh look, and still creates the effect of a sexy moist shine.
The main agents for creating such a make-up of course is the highlighter. For light skin it is necessary to choose a pink shade, for medium and swarthy – golden or coral.
It is also great to remember about the type of the skin. For oily skin a highlighter should be in the form of powder, for dry skin ideal will be cream.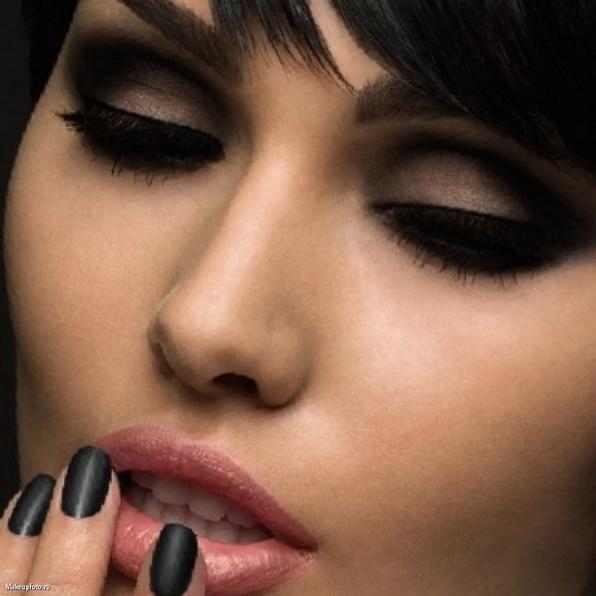 pellbinding smoky look in the style of "smoky eyes" is considered to be relevant for a long time but this season makeup artist recommend to give preference to gray and brown shades.
For greater expressiveness you can use pearly shades, but do not forget that the tone of your skin should be ideal and the lips of a calm reserved shade.
Bright lips
Red lipstick is still actual. Shades of ripe fruits became popular. New season provokes us to experiments. Don't be afraid to choose bright shades, they will emphasize your personality and the uniqueness of your image.
Even the brightest color you can make less bright. To do this you must first put the base or to tint the lips with concealer before applying lipstick.
As for the lip contour – it should not be clear and expressive.
The concealer is a means for local masking of skin defects. It has light opaque beige texture from light to dark shades. It is applied locally to the foundation   or as an independent agent that is applied with tapping movements. It is allowed to apply under the eyes. Does not dry the skin.